Our studio facilities include a chromakey video studio/ photo studio, control room, vocal booth, edit suite, scoring studio with 50 inch LED tv, and viewing / projection lounge with 5.1. sound.
Our equipment includes DA/AD converters from Universal Audio, mic preamps from Focusrite, Universal Audio, RME. Mic kit includes Neumann, Earthworks, Sennheiser, Rode, Shure. We use BlueSky monitors in Studio A, Mackie HR824 monitors in scoring studio, and Blue Room 5.1. Minipodswith bass station in our viewing lounge.
We use Canon and Panasonic DSLR's for digital film and music video projects. Other cameras including Alexa, Red, Black Magic etc. are rented on a project basis.
We use Adobe Suite for design, editing, and visual effects. Penny Slinger uses Corel Painter for digital painting and illustration projects.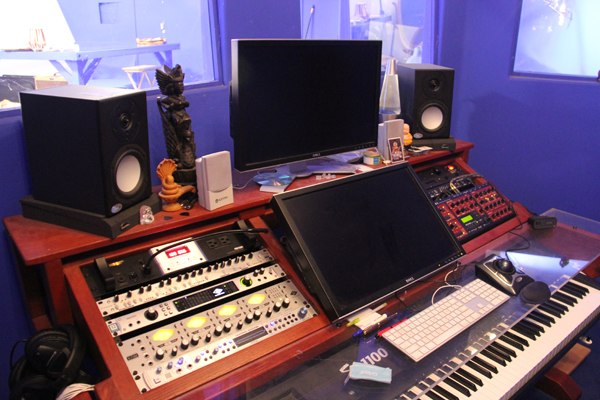 Control Room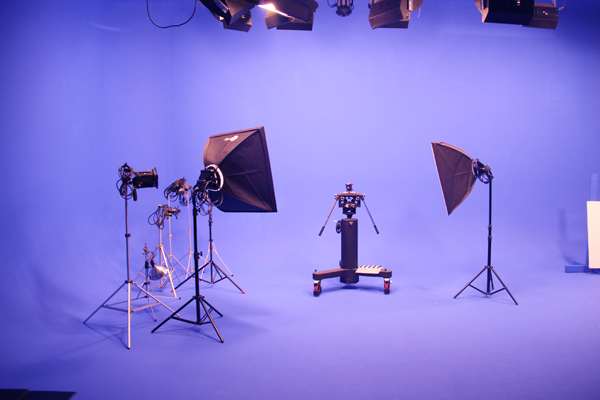 Video/ Photo Studio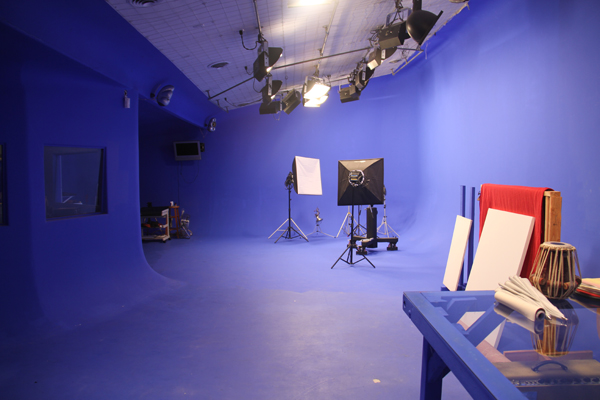 View from Barn Doors into studio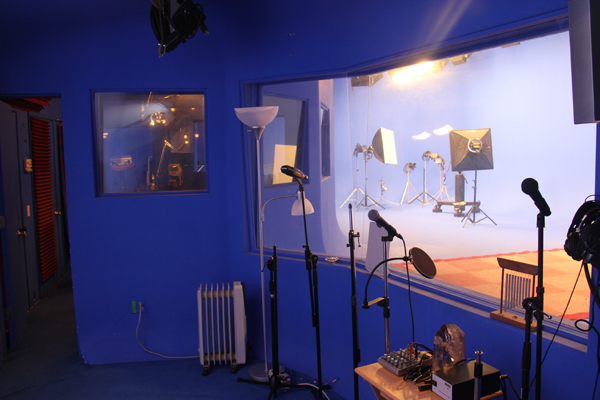 Vocal Booth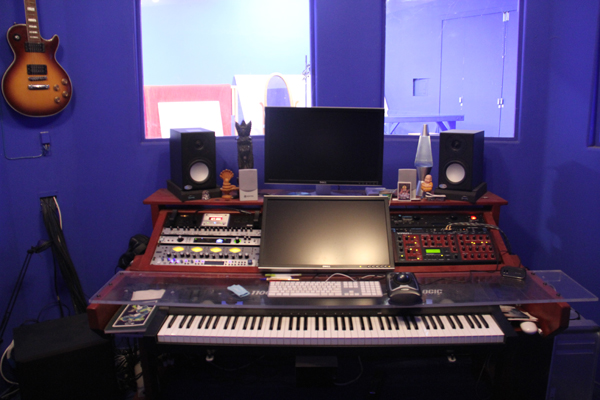 Control Room
Studio Features:
1300 sq. ft. of chromakey space (Any color)
Air conditioned and centrally heated
24 channel dimming system
Lighting grid on ceiling
126. sq. ft. vocal booth with window into control room and svideo studio
Foyer/ makeup area
Private dressing room
Redwood meditation deck
Wifi
Outdoor shower
Barn doors with drive-up entrance for easy loading
Ceiling XLR + TRS jacks for autio tracking
---